CALLING ALL FITNESS POINTE WALKERS...
Are you interested in increasing your health and fitness while having fun? Looking for more motivation and getting the bounce back into your step? Want to improve your endurance for outdoor walking this spring? Interested in meeting a "walking buddy"?
Then you should join the
NEW FITNESS POINTE WALKERS GROUP!!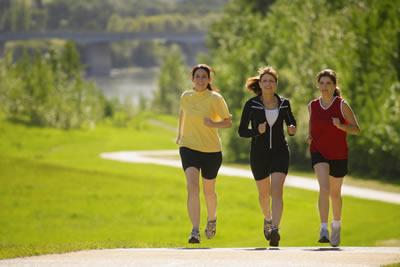 The Fitness Pointe Walkers Group will kick off the week of March 12th. You can walk on the track or treadmill and will keep track of your daily distance on a log sheet.
We will have weekly scheduled meetings for 2 weeks in order for you to learn how to track your walks using a log sheet, build up your walking endurance, as well as learn some post walk stretches. You can attend any/all meetings. Walkers can walk during all facility hours, in addition to those scheduled below.
The first meetings are scheduled for
Week One:
Monday, March 12th; 10 a.m. and 2 p.m. ,

Tues. March 13th; 6:30 p.m. ,

Weds March 14th;

10 a.m. and 2 p.m.
Week Two:
Monday, March 19th;

10 a.m. and 2 p.m

. ,

March 20th; 6:30 p.m. Tues. ,

Weds. March 21st; 10 a.m. and 2 p.m. .
To secure your 'space', please sign up at the fitness desk OR front desk. All meetings will include a 'walking segment' and will begin on the upper level by the cycling alcove. Wear a good pair of walking shoes, comfortable clothing, and be ready to have some walking fun!
Any questions contact Kate @ 934-2835 #452.