QUICK LINKS

Summer College Short Term Membership
-$40.00 for 30 days

-Students can purchase 1, 2 or 3 months at a time.

-Have the option of purchasing a 2 week extension for $25.00 (must purchase at least 1 month to be eligible and 2 weeks has to be added on before monthly membership expires.)

-Sign-ups start now and end August 1st, 2009.

Contact Member Relations for more details.
Kids Summer Camp

July 12-16, 2010
This one-week fun, fitness program will have campers enjoying the following activities: fitness games/relays, water fun, craft, snack time, interactive play and much more. Weather permitting, some of the activities will be played outdoors. All activities are age and developmentally appropriate. The Kids Summer Camp is facilitated by certified fitness professionals and may use junior fitness helpers as well. Space is limited to assure safe instructor/participant ratios.
Ages: 6-11 years old
Days: Mon-Fri
Hours: 12-4pm
Cost: $110/child
($10 discount for each additional child)

Note: If your child has special requirements,
(i.e. food allergies/asthma/ allergies) please contact
Foo Samis at: 924-5348
What's Happening at Fitness Pointe
click above to view all classes
6/5 Accelerated Lamaze (9am-5pm)
6/6 Accelerated Lamaze (12-5pm)
6/8 Lap Band! Is it right for me (6:30pm)
6/12 Bridal Shape-Up Workshop (12pm)
6/15 Incontinence...The Secret Epidemic
(4pm)
6/19 Yoga's Internal Balancing
Techniques (10am)
6/21 Infant Massage & Baby's
Development (7pm)
6/27 Family Day (12-6pm)
6/28 Blood Drive (9am-1pm)
To register call:
836-3477 or 1-866-836-3477
Bridal Shape-Up Workshop
Attention all Brides to Be...
Are you looking for that perfect program to tone your body?
Well look no further, we have the program just for you!
Come to our Bridal Shape-up Workshop and receive an overall toning workout using world class Pilates body shaping techniques, a 'home program' for you to continue to use, and a SpaPointe licensed cosmetologist/aesthetician will also provide you with tips on looking beautiful for your big day!
Workshop dates: June 12, July 17, August 14, September 11.
Fee: $50 per workshop
Time: 12-2:15pm
(register at Fitness Pointe's Front Desk)
For more details on the workshop or the other services/programs offered please contact
Pilates Pointe at
924-5348 x 433
JOIN OUR LIST

Sun Safety
Did You Know???
Skin Cancer Facts:
Skin cancer is the most common form of cancer in the US - More than 1 million new skin cancer cases are diagnosed each year.
One in five Americans are estimated to develop skin cancer in their lifetime.
It is estimated that one American dies of melanoma almost every hour.
Melanoma is the most common form of cancer for young adults 15-29 years old.
UV rays can cause premature aging of the skin and skin cancer.
Risk Factors:
Exposure to UV radiation fro sun or tanning beds. REMEMBER - UV radiation is present even on cold or cloudy days!
Family history
Personal history
Multiple or atypical moles
Sever childhood sunburns
Fair complexion that burns easily
Skin cancer can affect everyone!
Protect yourself and use good Sun Safety Habits!
Generously apply sunscreen with SPF of at least 15. and protects both UVA & UVB rays. Re-apply at least every 2 hours.
Wear protective clothing
Seek shade when appropriate. The sun's rays are strongest between 10am & 4pm
Avoid tanning beds
Use extra caution near water, snow & sand.
Drink plenty of water.
Looking for somewhere for support and resources to help you or loved ones deal with cancer. Visit the Cancer Resource Centre. The CRC is a non-medical place where people whose lives have been touched by cancer, receive support, education and encouragement.
Are you still wanting that summer glow?
SpaPointe offers services that is safer and healthier for your skin as well as a Skin scope that gives an in-depth analysis of sun damage so that your facial can be created to your own specific needs!
SpaPointe Specials
"Silky Scrub plus Tanner"
only $80 during the month of June! ($20 Savings)
This is a safer and healthier way to get a tan with product vs. tanning beds and the outside sun. Not to mention that after the treatment, your skin will actually look and feel younger and healthier whereas UV rays cause aging, dry and dehydrate your skin.
Some restrictions apply. Visit SpaPointe for more details.
It's here.......
Join the Party!
Monday 8pm - Lilia
Tues 10:30am - Lilia
Wed 6;30pm - Michael
Saturdays 10:30am - Lilia & Michael
Exercise of the Month
Pilates Criss-Cross
On back, bring your right knee into your chest,

e

xtend the left leg forward and away from the body.

Place both hands behind the head l

ift the head and shoulders off of the mat.
Twist the torso to the right knee and extend the left leg forward.
Switch elbow to the other knee and inhale, exhale twist and switch back to other knee.
Keep switching elbow to knee.
8-10x.
Recipe of the Month
California Grilled Veggie Sandwich
click the sandwich to view full recipe and nutritional information
Nutritional Information
Amount Per Serving Calories: 393 | Total Fat: 23.8g | Cholesterol: 22mg
Vacation Bound...
Bring us with you!

Send us your picture from vacation wearing or showing something with Fitness Pointe on it and you will be entered into a raffle drawing at the end of August. Your picture must show where you are at. (i.e. next to Mickey Mouse, in front of Big Ben, etc.) Plus your picture just might be shared in the 'To The Pointe' newsletter!
July 3rd Parking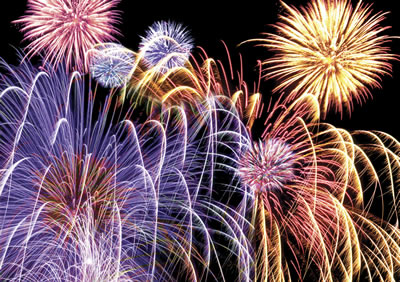 On July 3rd the Boy Scouts will be parking cars in our lot for the events at the park, including the fireworks.
A section will be reserved for members during our open hours, and members will NOT have to pay the Boy Scout parking fee if the members show their Fitness Pointe membership card.

Sincerely,

Community Hospital Fitness Pointe