While it's perfectly acceptable to shout out in a group exercise class, sweat while walking the treadmill, and grunt a bit while lifting weights, there are a few behaviors that aren't acceptable. Here are just a few rules for getting along with your fellow exercisers:
· Share. If you're doing multiple sets on a machine, it's common courtesy to let others work in during your rest periods. This may not always be practical, but be aware of the exercisers around you and offer to share whenever you can.
· Clean up After Yourself. Slimy pools of sweat, balled up gym wipes, towels thrown on the locker room floors, and weights left on bars is not the way to get brownie points at our facility. Always bring a towel with you and wipe the machines down when you're finished. Towel receptacles are available for used towels. Fitness Pointe offers gym wipes or sprays (cycle/rowing alcoves) strategically located around the facility for this purpose, as well as, receptacles where used wipes should be disposed of.
· Leave no trace. Always put things back where you found them. Whether it's the dumbbells located under the stairwell or the jump rope you took off the basketball court, other exercisers will be looking for these items later, so kindly return them to their original location.
· Cover up around others. Although there may be some members who feel comfortable walking around locker areas and sitting in the locker rooms unclothed, others feel it provokes an uncomfortable environment. Kindly use a towel when sitting in the saunas or on the benches as well as when walking about.
· Limit use of body sprays, colognes, hair sprays, or other scented items. Fitness Pointe's membership consists of a diverse group of individuals, some of whom have existing medical issues such as asthma, COPD (Chronic Obstructive Pulmonary Disorders), etc. Using scented items can elicit adverse reactions in these individuals.
· Be on time for Group Classes. Fitness Pointe class instructors are highly credentialed individuals who are required, by their certifications and our facility standards, to provide the safest, most effective exercise environment for all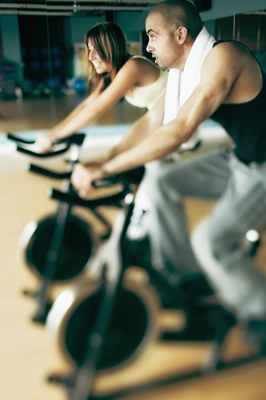 participants. A fundamental principle to a safe workout is to provide an adequate warm up. Coming late to class not only disrupts the class environment, but also increases your risk of injury, due to insufficient preparation for the fitness experience.
· Please and Thank You go a long way. Using these simple words can help make for an enjoyable experience at Fitness Pointe. Whether they're aimed at a fellow exerciser, fitness professional, front desk staff, or our maintenance experts, they short words, but their effects are long lasting.